Coralie takes her readers on a guided tour of the Blue Mountains. Beginning at The Explorers' Memorial in Penrith, she follows their route across the Mountains to Hartley.

One hundred & nineteen photos, most colour, display scenery, historic buildings, & other features of the region. They are supplemented by paintings of local flora & fauna. Also included are sketch maps & tips for bushwalkers.

The text provides an interesting & informative mix of local history & visitor information.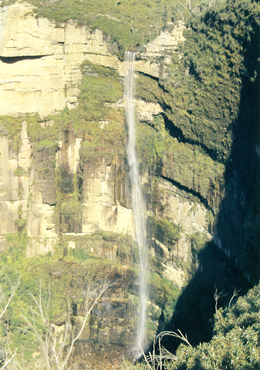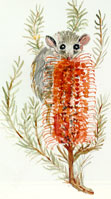 Left: One of the little critters who decorate the pages.
50% actual size.
Above: Govetts Leap, at Blackheath.
50% actual size